It's Black History Month! I always talk about webtoons and webtoon adaptations here at Fandom Spotlite, so I thought I'd highlight some fantastic black webtoon/webcomic creators to check out this month and beyond. These are just a few choices, but some comics that you should consider adding to your reading list as soon as possible.
Hovergirls by Geneva Bowers
Geneva is an artist often known for her colorful artwork, but is also the creator of the webtoon Hovergirls. In this series, Jalissa and Kim Vasquez are two cousins ​​who are just trying to make it in the town of Los Aguaceros. On the side, they are also magical girls who fight monsters while balancing their jobs as baristas at Big Chain Coffee, . It's up to the HoverGirls to save the day!
The webtoon is available to read on the Line Webtoon platform and you can purchase the original story in book form from the Geneva store. Hovergirls was also recently picked up by Bloomsbury Publishing. The new version will include new content and a longer story which is expected in spring 2024!
Princess Love Pon by Shauna Grant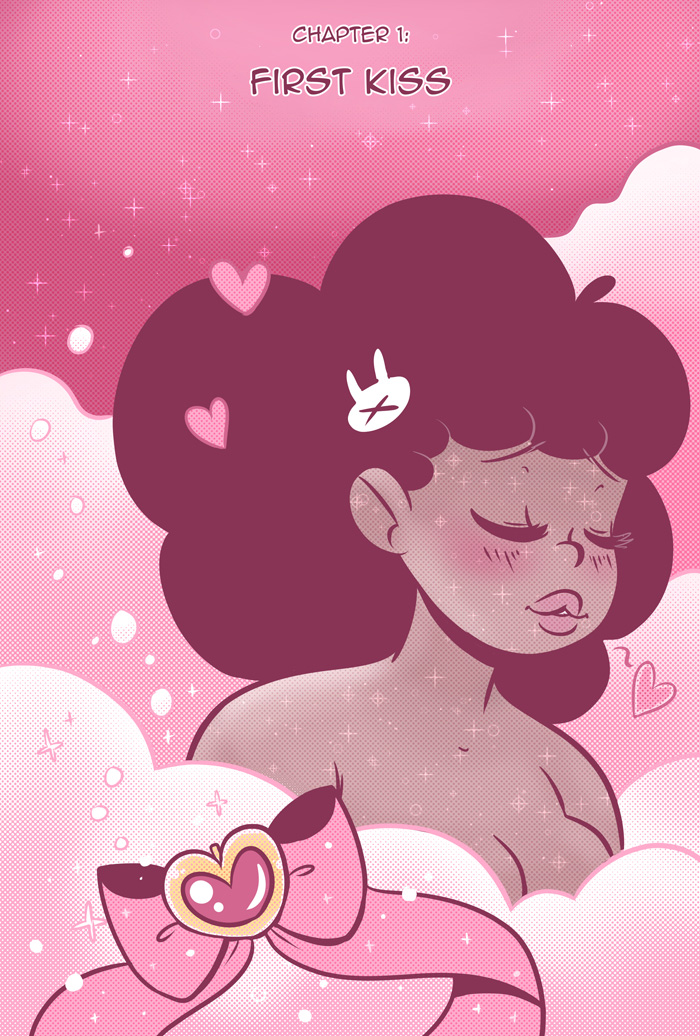 If the magical girl series is a must read for you, check out Princess Love Pon. The story follows average student Lia Sagamore until the day she gets the chance to become someone magical! Lia tries her best to navigate her way through love, heal the hearts of others who have fallen into despair, and discover what it really takes to be magical! Can she stop the Queen of Darkness from devouring the hearts of innocent people? Join Lia on her adventures and find out!
You can also check out Grant's other upcoming comic, Mimi: Cutie Catastrophe, coming Summer 2022.
Catch me! Fight me! Love me! By Sharean Morishita
Sharean Morishita has been posting his webcomics on his website since 2012. You can read his most recent story, Catch Me! Fight me! Love me! On the Line Webtoon platform. The comic follows the story of Oriana and Jae-hwa who act as a fake married couple for a new series of online videos. The only rule is that true "close relationships" are not allowed to develop and everything must be kept strictly business. But what happens when reality becomes real?
Sharean Morishita under S-Morishita Studio has published many webtoons. After checking Catch Me! Fight me! Love me! You can check out his other stories such as Love! Love! Fight! & School Memories. Watch our interview with her here.
Nafsi by Litu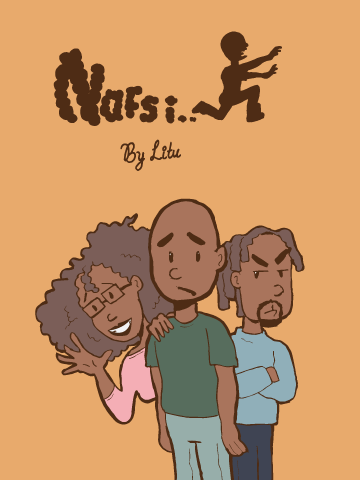 If you like a slice-of-life webtoon with snippets of everyday activities, check out Nafsi! This webtoon is available to read on the Line Webtoon platform follows a "terrified soul on a daily journey to conquer her fears with the help of two of her best friends!" This series is currently ongoing and updated three times a week. I love light webcomics and Nafsi matches the tone with its topics related to dating, coming of age, advice and navigating life as a whole.
It's a webtoon that makes me smile, and I think the engaging content is what connects the reader to the overall narrative. And you can also check out his other Glimmer works on his website.
Substitutes by Myisha Haynes
For a webcomic with magic and friends, check out The Substitutes. This story begs the question, what happens when three roommates accidentally acquire powerful magic weapons meant for someone else? Join Freddie, Bianca and Emilio as they discover new powers and navigate through new obstacles. This comic will appeal to any comic book fan who loves a good fantasy adventure story.
You can also check out Haynes' other work in the short comic "Firelily" which is included in Eisner and Ignatz's winning Elements Anthology: Fire, featuring Marvel's Gwenpool.
---